INSPIRE
Power Shift
Bindings included: ELW 10.0 GW SHIFT BLK/PNK
All in one Ruler of the groomers
Our Women's specific ski that knows no boundaries, the Inspire PS is easy to control, evokes confidence, and turns gracefully all in an attractive package. Get Inspired!
If you are looking for a ski that does all the things: stays in control, gives you confidence, turns with ease and makes you look good, the Elan Inspire is the ski for you. It's Powershell Woodcore delivers solid performance to progress and take on more challenging terrain, but it's efficient enough to help perfect your turn and keep you out on the slopes all day long thanks to Amphibio Truline technology.
Awards
Skill level
3 - 7 / 9
Intermediate
Advanced
Expert
Code

ACDFAE19

Binding

ELW 10.0 GW SHIFT BLK/PNK

Length Radius

158 (13.1)

System

Power Shift

Profile

Amphibio

Technology

Power Woodcore
RST Sidewall, PowerShell
Mono Ti
Amphibio TruLine Technology
Size guide
---
Skier Height
Ski Size
Technical Details
Radius (m) 11.6
Tip width (mm) 125
Waist width (mm) 76
Tail width (mm) 107
Radius (m) 13.1
Tip width (mm) 125
Waist width (mm) 76
Tail width (mm) 107
Radius (m) 14.6
Tip width (mm) 125
Waist width (mm) 76
Tail width (mm) 107
The 3rd generation of Amphibio Technology
Perfection inside and out.
Amphibio Truline elevates the asymmetrical ski design to the next dimension by strategically locating materials over the edges of the skis. Structural material is placed over the full length of the inside ski edge, providing more stability to power the turn - while less material is applied over the outside edge, resulting in a smooth and easy perfect turn.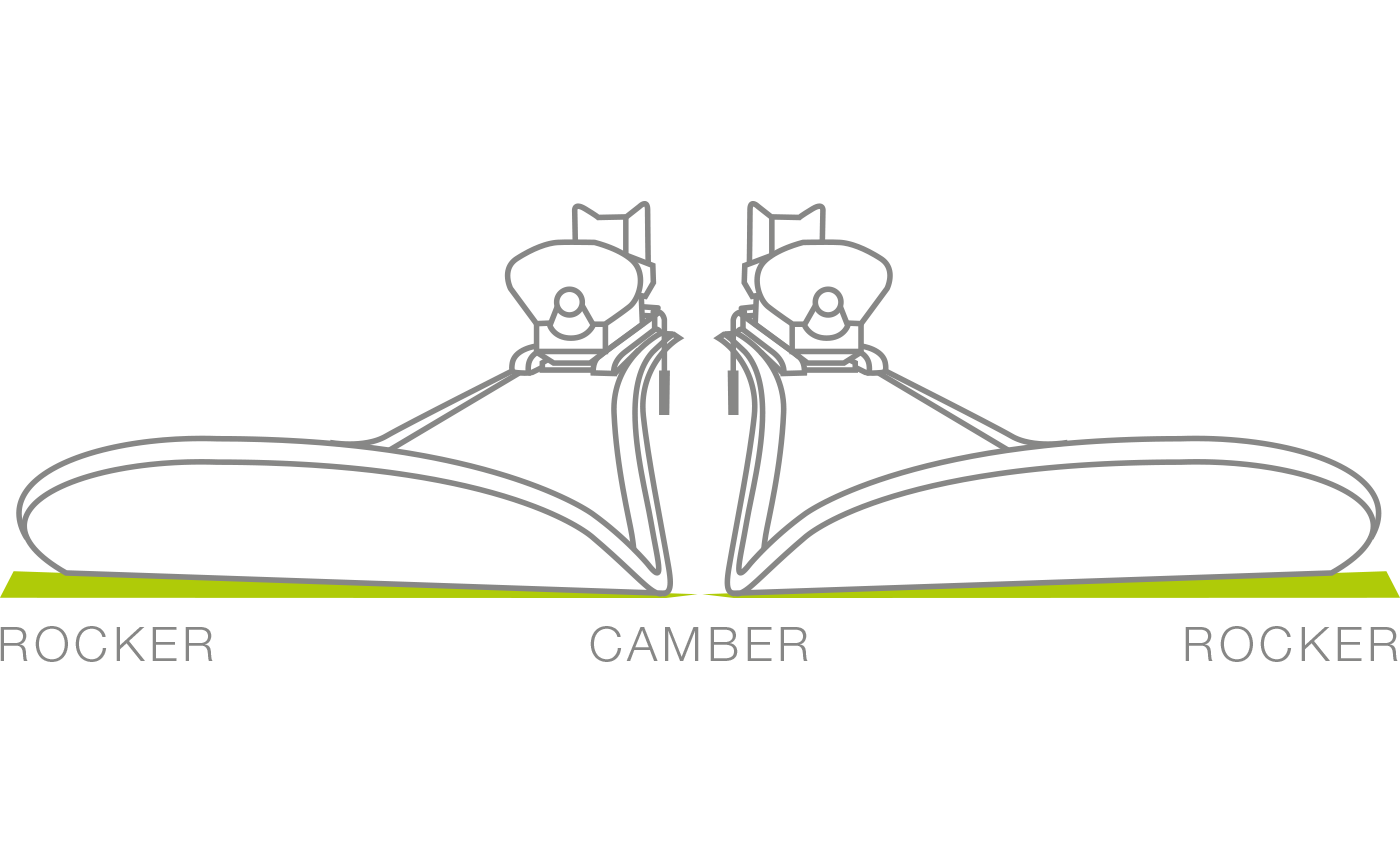 Amphibio Profile
Amphibio technology is a revolutionary ski design that integrates both rocker and camber profiles into dedicated left and right skis. Amphibio skis feature a cambered inside edge assuring precision, edge grip and stability - while a rockered outside edge provides forgiveness, turning ease and smooth transitions.
RST Construction
The RST Construction optimizes the transfer of power and energy from the skier to the edge, providing maximum edge hold from the tip to the tail of the ski.
Power Shell Construction
An edge to edge reinformced cap construction, distibuting force and stabilty to every inch of the ski without adding extra weight to the ski.
Power Shift System
The PowerShift is a fully integrated binding system with the free flex plate-in- plate design. Unique PowerEdge Lifters provide direct energy transmission ensuring quick turn initiation and power throughout the turn. Vibration absorbers fore and aft on the plate dampen chatter to maximize edge hold and responsiveness.
Power Woodcore
The Power Wood Core features a power-frame composed of poplar that is vertically connected to laminates, a structure that provides increased torsional stability and responsiveness. This composite construction delivers enhanced edge hold in the tip and tail areas and a uniform flex throughout the length of the ski.
Mono TI Reinforcement
The Mono Ti construction uses a single layer of titanium combined with the woodcore for increased performance and responsiveness.