It is impossible to put the Down Home Tour in words. It's a LIVE Show! Instagram would have to be called Hourgram. Those of you that have been part of it know what we're saying. "Big Red", God bless it, has 9000 more miles, but that's nothing compared to the millions of smiles and memories made along the way. We cannot talk about the "best, biggest, etc ..." categories. We have never had "the best day" or skied "our favorite". And we never will. Every skiing experience is unique and cannot be measured to against another.
In the days before social media I received a lot of fan mail, letters, cards, pictures etc. from people expressing appreciation and admiration of various aspects of my career. This correspondence usually came from a town or a ski area that I was unfamiliar with, or had never heard of. My curiosity of where my fans lived and skied began to grow. A brief encounter with a skier from North Carolina and some dressed skiers while doing a promo in Minnesota "yeah, the ski hill is just down the road''... All these got me thinking I would love to go ski these local hills with the people who ski them. Would it be a "Thank You" for the career I'd been given? Goodwill? A little, but no, not entirely No, I genuinely wanted to go do this! I thought, wouldn't it be cool to sign posters in the ski lodge after taking a run together at Your Local Mountain.
Kimberly and I were dating long distance and a chance to drive from New York City to Houston Texas together came about. "Any chance we could go through North Carolina and ski this area I've heard about?"
Kimberly replies: "No problem!" In fact, she had skied there before! Growing up in the Texas Baptist Church Ski Club a road trip to NC was not uncommon. So, on a midweek morning completely unannounced we showed up to ski! It was not long before the folks at the mountain realized I was not the average skier enjoying the pastime and eventually the lift operator along with a shop employee confirms my identity, by holding up a current magazine with my picture on it - like a "Wanted" poster in the Wild West. "It's him!" We skied, laughed, told stories and I signed everything I could before saying goodbye. During the rest of the drive to Houston, Kimberly and I couldn't stop talking about the fun we had and how much we wanted to do it again. Our long distance dating led to marriage, we used it as an excuse to do something that would take up a lot of time from my career obligations ...
"You have to give me time off, it's my Honeymoon". The seed that was planted that day at Beech Mountain North Carolina was about to sprout.
"Every skiing experience is unique and cannot be measured against another."
1991 Original
Down Home Tour was born circa 1991. The loose plan, just the two of us, ski every state east of the continental divide, unannounced, no direct route, or dates, a true vagabond itinerary; to ski with whomever, wherever. 68 days, 33 States 13,000 miles and 50 ski areas later we arrive back home. Over the years that tour had a huge impact on us, as well as the tens of thousands of other people. Most of the posters signed on that tour are still hanging on the ski lodge walls as well as the bedrooms and garages at their homes. It wasn't long before we starting thinking about other regions to do "The Tour". Southwest, Pacific Northwest, Midwest, California, back to the East skiing local, predominantly owner operated mom and pop areas, where generations of people learn how to and grow up skiing; cafeteria food is made fresh to order and the ski ticket hangs from a piece of wire called a "wicket". There are literally hundreds of these ski areas around the USA, and thousands around the world. These ski areas are not resorts - some with have less than 200 feet of vertical, but I've found that the smaller the hill the bigger the heart.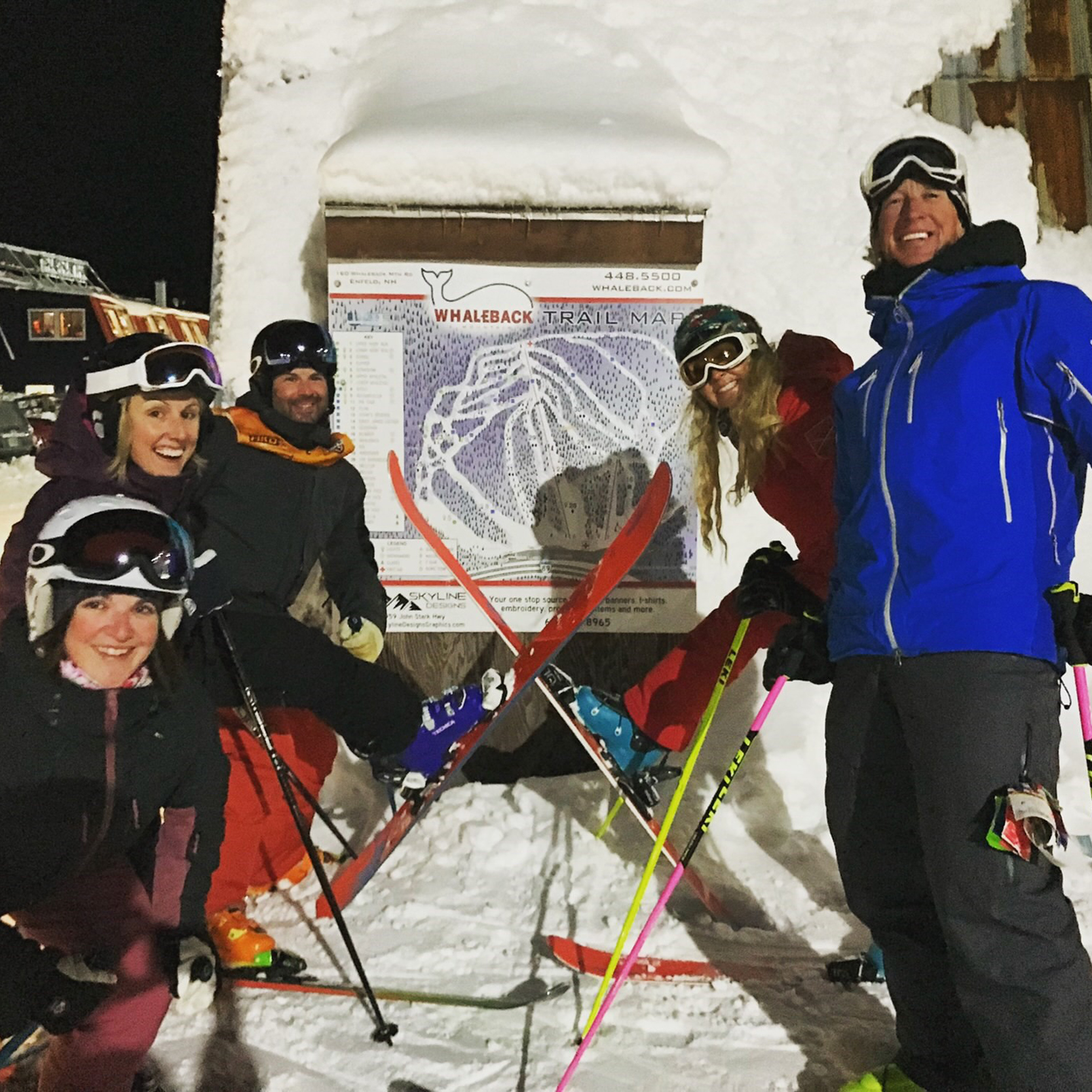 8 Tours
8 Tours in total, each tour has been unique in itself. The weather and logistics always seem to steer the journey in one direction or the other. This past season, the logistic standpoint was unique as it required crossing the continental US and back again during the winter months. This, in itself is not an easy feat; Midwest blizzards, clippers, and nor'easters are serious weather problems. Fortunately, our crossing went well and we started skiing in Detroit, Michigan weaving thru New York into New England up to Maine and back down to New York again, making new friends and skiing new places in classic "Down Home Tour" mode; no warning, no real plan, typically awakened by a night groomer, snowmaker, lot attendant or area owner knocking on the camper door "Is Glen Plake really in this truck?" - "YES, and I am here to ski with you."
Glen Plake's Instagram
Details and highlights of the 2018/19 can be found on instagram.
Enjoy and ski ya at your hill ...
Glen