2018 was a good year, an excellent year in fact. The winter was extremely generous with snow, resulting in a great many ski days, perfect turns, red cheeks and smiling faces. As for the skis, they proved their worth time and time again. Awards for Elans rained in from all points of the globe. The good work of Elan's development and design teams was noticed by experts in just about every important market around the world. Elan skis gathered a total of almost 50 important awards. We were particularly happy to see that the Americans were thrilled with Elans, awarding the Ripstick Black Edition and Delight Black Edition the Show Stopper awards. The Ripstick Black Edition also won the title of Ski of the Year by Powder magazine.
Elans did well in Europe too. The new Element Green won the Red Dot and Plus X awards. Elan skis also made their mark on the increasingly recognisable World Ski Test where ten skis from our lineup received a Very Good rating (Sehr Gut). Ten Elan skis also received excellent grades in the German DSV Ski Test.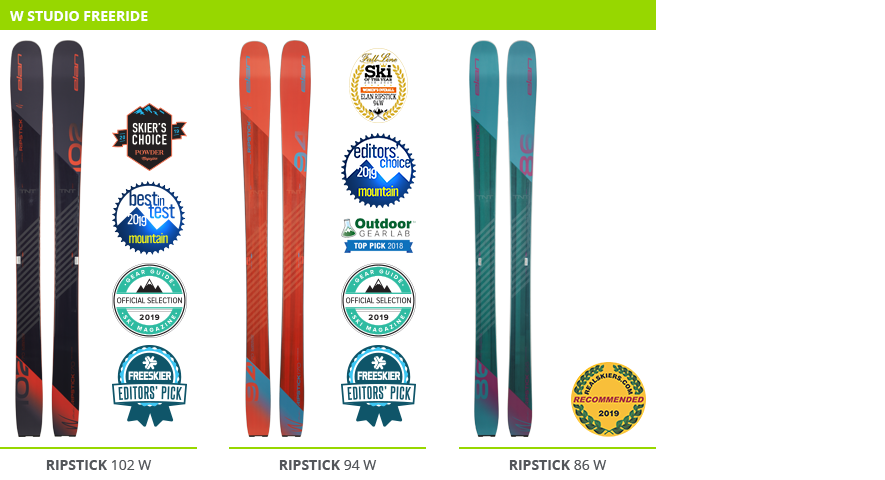 All these awards are an additional incentive for continuing a tradition of innovation that spans the past seventy years. Since the very beginning, Elan has made headway in the sport of skiing and has led the charge towards better and more useful equipment that brings joy to more people each year.