AMPHIBIO 16 TI 2020-21
Fusion X
Bindings included: EMX 12.0 GW Fusion X BLK/GRN
Carving Master
The Amphibio 16 Ti is a dynamic combination of versatility and strength designed to dominate the slopes, at any speed or turn shape, this ski performs.
Amphibio 16 Ti Fusion X leaves nothing left to be desired. When you have the slope to yourself it's comfortable ripping long arcs at high speeds and can transition into making tight turns in an instant to maneuver among crowds or tight terrain. With a Laminated Woodcore and single layer of Ti for enhanced rebound and energy it keeps you skiing strong, all day long. The Fusion X binding system optimizes the natural flex of the skis and Amphibio Truline Technology helps you execute the perfect turn every time, no matter what size or shape. It's so versatile, it aspires progression with every run to make every day your best day on snow.
Skill level
4 - 8 / 9
Intermediate
Advanced
Expert
Code

ABIGBS20

Length Radius

172 (15.7)

Profile

Amphibio

Binding

EMX 12.0 GW Fusion X BLK/GRN

Technology

Amphibio TruLine Technology
RST Sidewall
Laminated Woodcore
Mono Ti
The 3rd generation of Amphibio Technology
Perfection inside and out.
Amphibio Truline elevates the asymmetrical ski design to the next dimension by strategically locating materials over the edges of the skis. Structural material is placed over the full length of the inside ski edge, providing more stability to power the turn - while less material is applied over the outside edge, resulting in a smooth and easy perfect turn.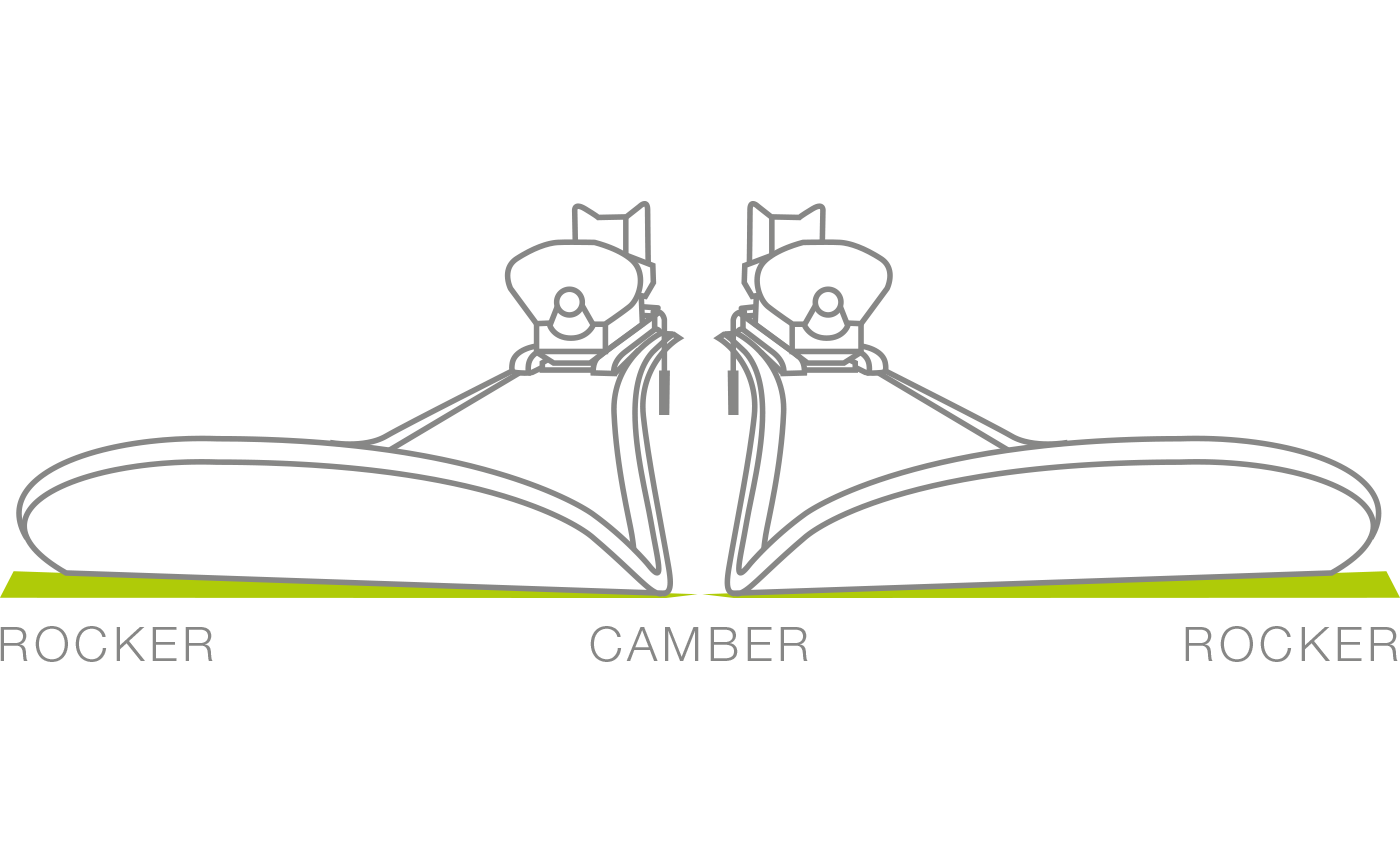 Amphibio Profile
Amphibio technology is a revolutionary ski design that integrates both rocker and camber profiles into dedicated left and right skis. Amphibio skis feature a cambered inside edge assuring precision, edge grip and stability - while a rockered outside edge provides forgiveness, turning ease and smooth transitions.
RST Construction
The RST Construction optimizes the transfer of power and energy from the skier to the edge, providing maximum edge hold from the tip to the tail of the ski.
Fusion X System
The next generation of binding systems. The Fusion X is Elan's next generation of high performance binding system. The new single connection design enables a smoother free flex between the ski and binding leading to easy turn initiation. At 30% lighter, the new pyramidalshaped construction is reinforced with titanium for additional strength and direct, powerful edge-to-edge responsiveness. Skiing at high speeds is now more accurate due to direct power transmission.
Mono TI Reinforcement
The Mono Ti construction uses a single layer of titanium combined with the woodcore for increased performance and responsiveness.